Preparing for Your Yacht Charter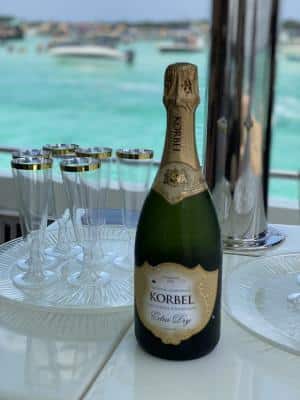 Ahoy there, fellow seafarers! Are you ready for a day of sun, sea, and adventure on your very own yacht? Well, before you set sail, there are a few things you need to do to prepare for your day on the water. Let's get started!
What to Wear
First things first, you need to dress the part. You don't want to be caught out on the open seas wearing your everyday clothes! Opt for light, breathable clothing that will keep you cool and comfortable in the sun. A swimsuit is a must-have, of course, but don't forget to bring a cover-up or towel to dry off with. And don't forget your sunscreen! You don't want to end up looking like a lobster by the end of the day.
What to Bring
Next up, you need to pack your essentials. You'll want to bring a few key items to make your day on the yacht as enjoyable as possible. Don't forget to bring a cooler filled with snacks and drinks, like fresh fruit, sandwiches, and maybe some adult beverages. We provide the water and soft drinks. You'll also want to bring some entertainment, like a Spotify playlist that can be played on the yachts stereo system, for those moments when you just want to relax and soak up the sun.
Get Excited!
Last but not least, don't forget to bring your sense of adventure! A day on a yacht is all about exploring new places, spending time with family and friends, and enjoying the freedom of the open seas. So be ready to try new things, whether it's diving off the yacht into the cool water, or navigating your way to a secluded cove. And don't forget to take plenty of photos to remember the day by!
Preparing for a day on a yacht is all about being ready for adventure, staying safe, and enjoying the beauty of the open seas. So grab your sunscreen, pack your cooler, and get ready to set sail for a day you'll never forget! Fair winds and following seas, my friends!